| | |
| --- | --- |
| Tel: | +86-755-28999459 |
| Phone: | 86-13923743758 |
admin@ecgroup-china.com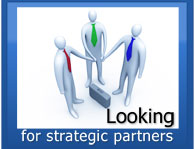 Mobile Phone Accessory Market Becomes a Gold Minekjgekjgkegg
It seems that the growing feature set of mobile phones has begun to have a more than positive impact on the market for accessories, especially aftermarket accessories, enough so that analysts predict high revenues for this segment in 2012.


Since 2011 is drawing to a close, it is not unexpected that market watchers and analysts would start to speculate on what 2012 will bring.

It seems that a certain market segment might even surprise everyone by accumulating $35 billion in revenue.

Said segment is that of accessories for mobile phones, which includes products like low-quality headphones, media cards, cases etc.

This likelihood is attributed to the fact that smartphones have been getting more and more features lately, like WiFi, GPS, speech recognition, multimedia etc.

This, in turn, led to consumer buying complementary products, and vendors are even bundling such accessories with many of their products.

Of course, such OEMs will need high volumes, meaning that they might gravitate towards lower-quality accessories at first.

Still, since customers know that the handsets themselves exceed the quality of the accessories, 3rd-party OEMs may be able to draw on their value.

"Today's smartphone probably includes Bluetooth and a camera – nothing new there – but it may also incorporate Wi-Fi, Near Field Communication, GPS, multimedia, speech recognition and more," says ABI Research senior analyst Michael Morgan.

"All these add value to the device, making it more worth protecting and more able to benefit from high quality, high-priced accessories," he added.

"Handset OEMs thought their brand-power could sell accessories, but there wasn't actually a lot of brand affinity involved in consumers' purchases," Morgan went on to saying.

"Accessory OEMs, in contrast, extend their known expertise: Monster has built on its reputation for good cables, for instance, transferring that to its premium headphone offering." he concluded.


Hot products